Some picture books are written for the youngest children.They give perfect windows into the wonders of books. They may not appeal to older kids but they are wonderful for the younger kids.
Today's books are for everyone. I share them with my elementary and middle school friends. I also share them with my adult friends. Why? They are just delightful – a terrific reason to share books!

A Small Surprise
by Louise Yates
A circus puts out a Jobs Available sign, but the sign says, "small animals need not apply." A bunny, who is very small, applies anyway and proves he is perfect for a circus job. This is a wonderful story about small is good and the illustrations are hilarious.

Green
by Laura Vaccaro Seeger
Green is a book about a very simple subject – the color green. But… it's not all that simple. Green is quite complex, when you really look at it. There's forest green, sea green, slow green (inch worm). Most pages have cutouts that make it even more interesting.

Good News Bad News
by Jeff Mack
Rabbit and Mouse are going for a picnic – good news. It starts to rain – bad news. And the good news – bad news continues. Can their friendship last through all the bad news? Only 3 words are used throughout the whole book: good, bad, news. Outstanding illustrations!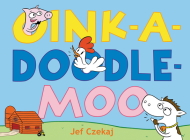 Oink-A-Doodle-Moo
by Jef Czekaj
Pig says to Rooster, "Psst. I have a secret. Oink. Pass it on." So Rooster passes on the message, but adds his own message, "Oink-a-doodle-doo." And so the message gets passed around the farm until it gets to poor dog who is burdened with a really long message. Very funny. This is a funny – but hard! – read-aloud.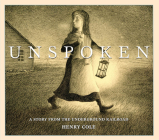 Unspoken: A Story from the Underground Railroad
by Henry Cole
I have a fondness for wordless books that tell their stories without words because words just aren't needed. This book tells the story of a girl who secretly helps out someone who is fleeing from slavery. It is a beautiful book.

Olivia and the Fairy Princesses
by Ian Falconer
You've got to love Olivia and her independent thinking. This time, she's annoyed all the other girls want is to be princesses. Olivia, on the other hand, has lots of more creative ideas. She is really quite wonderful.

Nighttime Ninja
by Barbara DaCosta, illustrated by Ed Young
This is a real page-turner! I found each page exciting and although really wanted to look at each one carefully, first time through, I kept flipping quickly to see what was happening. By the way, the picture the ninja sees as he is sneaking through the house (the page that says he balanced and leapt) is hanging on my wall at home!

A Home for Bird
by Philip C. Stead
Toad was out looking for interesting things when he finds Bird. Bird never speaks but Toad is determined to find his new friend a home. Toad takes Bird to lots of new homes but nothing works out until one day… This is a very charming book.
Hooray! I have more picture books next week!
Gail