Mother's Day is May 12 so here are some books to help us get in the spirit.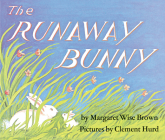 The Runaway Bunny by Margaret Wise Brown
Once there was a bunny who wanted to run away. He tried many times, but no matter where he went, his mother was always there. For many reasons, this is one of my all-time favorite books. It works as a simple, and lovely, picture book. It also works as a lovely picture of a good and safe world.

M.O.M. (Mom Operating Manual) by Doreen Cronin and Laura Cornell
Everyone who has a mom needs an owner's manual, right? This book attempts to explain moms and offers helpful hints for their care and feeding. It's not a serious owner's manual, of course, but there are sparks of wisdom throughout. Moms will love the humor.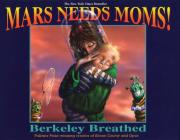 Mars Needs Moms! by Berkeley Breathed
After she sends him to his room, Milo is not too happy with his mom. Then Martian raiders arrive and kidnap all the mothers, including his own. Milo sneaks on board their spaceship and discovers why the moms have been kidnapped. They are needed to drive the Martians to soccer games, pack lunches, and put Band-Aids on cuts. Now what?

Love to Mamá A Tribute to Mothers edited by Pat Mora, illustrated by Paula S. Barragán M.
This collection has 13 poems that celebrate Latina mothers and grandmothers. The poets write about Puerto Rico, Cuba, Mexico, and Venezuela and about their families in the U.S.

My Mom has X-Ray Vision by Angela McAllister, illustrated by Alex T. Smith
Matthew is pretty sure his mom has X-ray vision. She knows just what he's doing even when she's not in the same room with him. Then he tests her to see if this is really true. His experiment proves…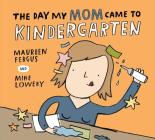 The Day My Mom Came to Kindergarten by Maureen Fergus and Mike Lowery
A girl in Kindergarten invites her mom to classroom one day. But she soon regrets it when it is clear her mom knows nothing about how to behave in Kindergarten. This is great fun and sure to please kindergartners and first graders.

Mommy is That You? by Atsuko Morozumi
A nest of duck eggs is blown away by a big wind and lands on a turtle. "Mommy is that you?" they ask the turtle. "Certainly not." They ask many others, with the same negative answer. Until they come to a white, fluff back. This is a sweet story.

Motherlove by Virginia Kroll
This book tells how several different animal mothers care for their young. The illustrations are lovely and the text also gives interesting facts about each animal .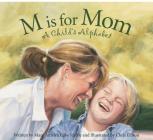 M is for Mom: A Child's Alphabet by Mary Ann McCabe Riehle, illustrated by Chris Ellison
Writing this book was probably pretty fun. The author had to come up with an alphabet's worth of things all about mothers: A is for Arms, E is for Excitement, L is for Lessons, Q is for Questions…
What are your favorite Mother's Day books? Write them in the Comment's Box!
Gail