Fairy Tale Books for the Whole Family
If you are looking for a good story, with interesting characters and lots of action, you can't go wrong with fairy tales. They may have things you don't like: violence, really nasty characters, and characters who wait around to be rescued, but still, the stories grab your attention. And with so many versions, there are plenty to choose from.
There are LOTS of fairy tale books. Here are several to get you started. Some tell their stories straight, others put a spin on them. 

Michael Hague's Read-to-Me Book of Fairy Tales retold by Allison Grace MacDonald,
illustrated by Michael Hague
I would have loved to have had this book when my son was little. In fact, I would have loved it when I was little! It retells the
stories with beautiful yet simple text and the illustrations are quite wonderful. There are 14 fairy tales, including Beauty and the Beast, The Nightingale, Rumpelstilskin, and Thumbelina.
The Steadfast Tin Soldier retold by Cynthia Rylant, illustrated by Jen Corace (sorry, no link)
The steadfast tin soldier loves the little ballerina. He admires her from afar until he is pushed out the window by a goblin. The soldier goes on many adventures. In each adventure, he is sure he will never see the ballerina again. But this is a story of love so of course he will see her again! Rylant's prose and Corace's illustrations work perfectly together.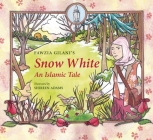 Snow White: An Islamic Tale by Fawzia Gilani, illustrated by Shireen Adams
This version of the Snow White story has many of the parts of the traditional story. There's the lovely Snow White, an evil stepmother, 7 dwarfs (this time they are women), and a handsome prince. But there are differences, too, based on the Islamic faith. This would make a wonderful book to compare with a more typical version.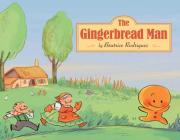 The Gingerbread Man
by Béatrice Rodroguez
This is a fun version of the old tale. When the gingerbread man comes upon a pig, cow, and horse, they are not engaged in typical farm animal activities. (I like the horse reading a book.) Warning: not a happy ending! There's a gingerbread man recipe at the end.

Rapunzel retold by Paul O. Zelinsky
This is a fairly traditional telling of the story, illustrated by gorgeous oil paintings. One difference in this version is that Rapunzel and the prince secretly hold a wedding ceremony in the tower. The sorceress discovers their secret when Rapunzel is about to have a baby. This book won the Caldecott Medal in 1997.

Jack and the Beanstalk by Nina Crews
What if Jack was a modern-day kid living in a big city? This Jack gets magic beans as payment for doing chores for his neighbor. He plants them, they grow, he climbs, and he meets the gigantic man and his wife. This version has a very different ending!

The Orphan: A Cinderella Story from Greece by Anthony L. Manna and Soula Mitakidou, illustrated by Giselle Potter
This retelling is similar to the traditional story. However, the orphan (Cinderella) is clothed by Mother Nature and instead of a ball, everyone meets at a church service. I like how the orphan has an active part in the story and doesn't just wait for the prince to come discover her.

Andersen's Fairy Tales
retold by Friederun Reichenstetter, illustrated by Silke Leffler
This book retells 13 of Hans Christian Andersen's fairy tales. Some are well-known, such as The Ugly Duckling and The Emperor's New Clothes. Others are less familiar (at least to me), such as There is No Doubt and The Flying Trunk. I like the illustrations a lot.

The Princess and the Pea retold by Dianne Namm, illustrated by Linda Olafsdottir
This book is wonderfully small, only about 5 by 7 inches (but not a board book). The retelling is clearly written and the illustrations are quite nice. There are other books in this Silver Penny Stories—I look forward to reading more.

Rapunzel and the Seven Dwarfs by
Willy Claflin, illustrated by James Stimson
This story is great fun, especially when you listen to the author reading the story on the CD. It is a clever mix of the two stories.

Goldilocks and the Three Bears
by Sebastien Braun
This is one of my favorite stories to act out: not too many characters, great voices, and lots of action. And this version is perfect for acting out, since it tells the story so clearly. I know it would have been a favorite when my son was little.
There are so many fairy tales! What are your favorites? Write them in the Comments Box!
Gail