ABC Books: Irresistible!
I know it's been just a few months since I last posted about ABC books, but there are so many good ones, I just couldn't resist.

The Other Colors: An ABC Book by Valerie Gates, illustrated by Ann Cutting
Featuring unusual color words and alliteration (Taupe tortoises traipse the terrace timidly), this book is fun and stretches your (and my) vocabulary.

A is for Alliguitar: Musical Alphabeasts by Nancy Raines Day, illustrated by Herb Leonhard
What is an alliguitar? It is an alligator with a guitar body. Other clever alphabeasts include mandolion and rhinoboe. Fun!
Alphabet Everywhere by Elliott Kaufman
Clever book! The author travelled around with his camera and found letters everywhere: an A in a ladder, an E in an autumn oak leaf, a Q in a basketball hoop… I'm glad he added an index in the end—some pictures I couldn't figure out!

Brian Wildsmith's ABC by Brian Wildsmith
This is a very basic ABC book, but because it's by Brian Wildsmith, it is filled with gorgeous illustrations. I think if I could be an illustrator, I'd like to be Brian Wildsmith.

Augie to Zebra: An Alphabet Book by Kate Endle and Caspar Babypants
Augie awards the ape, Gabby groom geese, Quinn quiets quails… This book is fun and provides an inspiration for new rhymes!

Animal ABC by Marcus Pfister
This book is full of riddles. G: My spotted neck can reach the sky. I like to watch the birds fly by. You might want to read this to someone else and don't show the pictures.

Old Black Fly by Jim Aylesworth, illustrations by Stephen Gammell
Old Black Fly is on a tour around the house, annoying everyone he meets. The rhymes sing and the pictures explode on the page.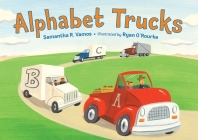 Alphabet Trucks by Samantha R. Vamos, illustrated by Ryan O'Rourke
Each letter tells about a different type of truck: apple truck, ore truck, snowplow… There are some trucks that were new to me, like a knuckle-boom truck.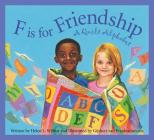 F is for Friendship: A Quilt Alphabet by Helen L. Wilbur, illustrated by Gijsbert van Frankenhuyzen
As the title says, this book is all about quilts. Each letter has a simple rhyme that tells something related to quilting (artistry, hands, patchwork.) Each letter also gives lots more information about quilts. Fans of quilts will enjoy this book.

Oh Baby! The A to Z by Kane Miller Publishing
Each letter has a terrific photo of a baby animal. Most letters also have a short sentence about the animal. Anteaters are always looking for ants. Hedgehog has a very spiky hairstyle!

ABCers by Carole Lexa Schaefer, illustrated by Pierr Morgan
Each letter tells about kids doing interesting things. A is for Arm linkers. G is for Giggle givers. Q is for Question askers. The illustrations perfectly show kids having fun.
No doubt, I will be posting about more ABC books within the next year. I'm always on the lookout for new ones!
Gail