Get a Head Start on Father's Day with These Books
Father's Day is in 2 weeks. Although not all these books are about Father's Day, they are all about kids and dads.

Father's Day by Ann Heinrichs, illustrated by R.W. Alley
This nonfiction book tells about Father's Day history and ways it's celebrated. It also has lots of Father's Day poems and ideas for celebrating it.

Nelly Gnu and Daddy Too by Anna Dewdney
Nelly and her father make a house just for her. By the author of the Llama Llama books, the rhymes and illustrations are fun and make a great read aloud.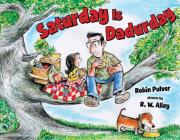 Saturday is Dadurday by Robin Pulver, illustrated by R.W. Alley
Mimi and her dad spend every Saturday doing fun things. That is until her father has to start working on Saturdays. Mimi does not take his Saturday absence well. Then she has an idea…

Flying! by Kevin Luthardt
It all starts with a question: Papa, why can't I fly? The story continues with father-son imagination and messing around. In the end, they answer the question, only to have the son ask his next question.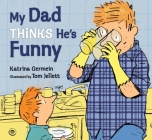 My Dad Thinks He's Funny by Katrina Germein, illustrated by Tom Jellett
A boy's dad has a funny response to most situations. Whenever I say, "I'm hungry," Dad says, "Hello Hungry. Pleased to meet you." and "When people say, "How are you feeling?" Dad says, "With my hands." Perhaps you know a guy like this? Funny book!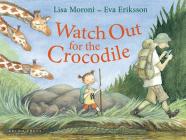 Watch Out for the Crocodile by Lisa Moroni and Eva Eriksson
Tora thinks her father is quite boring. But she's sure when they go camping, they will see wild animals and have a big adventure. They do, but it takes a lot of Tora's, and her dad's, imagination.

Me and My Dad! by Alison Ritchie, illustrated by Alison Edgson
Little Bear thinks his dad is the best daddy bear there could be. He describes a day together in joyful detail. This would make a good bedtime book.

Mitchell Goes Driving by Hallie Durand, illustrated by Tony Fucille
Three-year-old Mitchell never wanted to go to bed until he was issued a Remote-Control Dad Driver's License. With it, he can ride high on his dad's shoulders and steer him wherever he wants to go. Like all new drivers, he has some difficulties…

A Father's Day Thank You by Janet Nolan, illustrated by Kathi Ember
Harvey's sisters and brother all have great ideas for Father's Day presents. Poor Harvey has no ideas at all. But after his dad helps him out time after time, he thinks he has just the right gift.

The Almost Fearless Hamilton Squidlegger by Timothy Basil Ering
Hamilton (mosquito?) was not afraid of anything in the daytime but when it was bedtime, he could never get through the night without joining his parents in their mud. One night, things get out of hand and Hamilton has to face some really fearsome creatures. All turns out well but this is definitely a book for the stout-hearted!
Happy reading!
Gail
Coming Friday: Games to play with Dad!